Recent Articles

News
March 13, 2018
'ROSC' aka Return of Spontaneous Circulation is an beauty combo of single origin Columbian and Costa Rican, medium roasted with flavours of dark chocolate, cherry and butterscotch.  Inspired by EMS, Fire, Police and ER Docs...
December 03, 2017
Need a gift for that coffee lover in the family?  Look no further than our gift pack!  4 x 3oz bags of freshly roasted Epic North Coffee.  Take home Dawn Patrol, Freeride, Kiteloop and Watt/Kilo...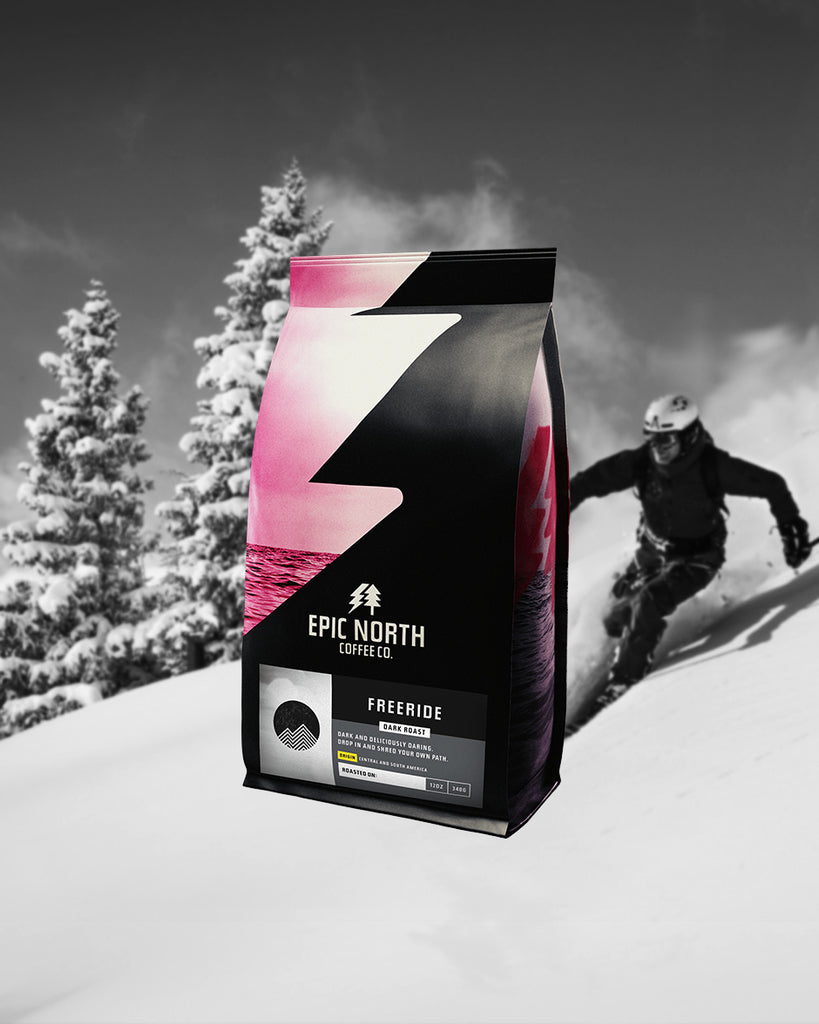 October 15, 2017
You wanted it, we delivered.  The newest member of the Epic North Coffee Team is our FREERIDE dark roast.  FTO South American beans were roasted longer to carefully develop a bold, full-bodied coffee that will inspire...